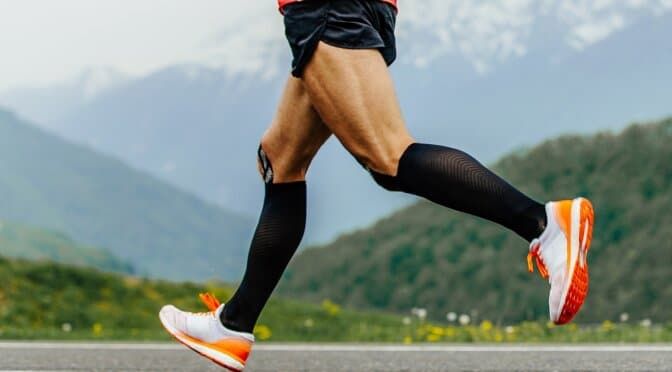 Compression Stockings: Why Should You Use Them?
Compression socks or stockings are the perfect way to help promote healthy blood circulation throughout the body. They are elastic but can hold in the legs so the blood can circulate a little better. Some of the health conditions that can benefit from compression stockings include:
Spider veins
Chronic venous insufficiency
Varicose veins
These stockings provide just enough pressure that it compresses in the surface of your veins and arteries, ensuring that the vein will work properly and can flow right back to the heart without trouble.
How should I use the stockings?
These stockings are pretty easy to work with, but there are a few things to consider. First, put these stockings on right away in the morning. Do it before you have a chance to get out of bed and lower your legs.
When you sleep horizontally, the veins can function more effectively compared to standing or sititng because everything is flat. When you wake up and go vertical, gravity will start to kick in and your blood flow can struggle in damaged valves. This is why you may notice your ankles get swollen and hurt by the end of the day.
Using these compression stockings in the morning will ensure the valves of your veins are always in the right position. This promotes healthy circulation all day long.
However, if you already have a vein condition that is causing you problems, you can still use compression stockings. Some of the symptoms these stockings will assist with include:
Night cramps
Pain and fatigue
Restless legs
Legs that feel heavy and aching
Swollen ankles.
These stockings will also provide help for those without these vein conditions, especially after traveling on a long flight, standing or sitting for a long time, and during pregnancy.
At Pinnacle Vein and Vascular Center, we offer compression stockings, call us to learn more. 1.888.553.VEIN(8346)
Disclaimer-The contents of the Pinnacle Vein and Vascular Center site, such as text, graphics, images, and other material contained on the PVVC site ("content") are for informational purposes only. The content is not intended to be a substitute for professional medical advice, diagnosis, or treatment. Always seek the advice of your physician or other qualified health provider with any questions you may have regarding a medical condition. Never disregard professional medical advice or delay in seeking it because of something you have read on the Pinnacle Vein and Vascular Center site.