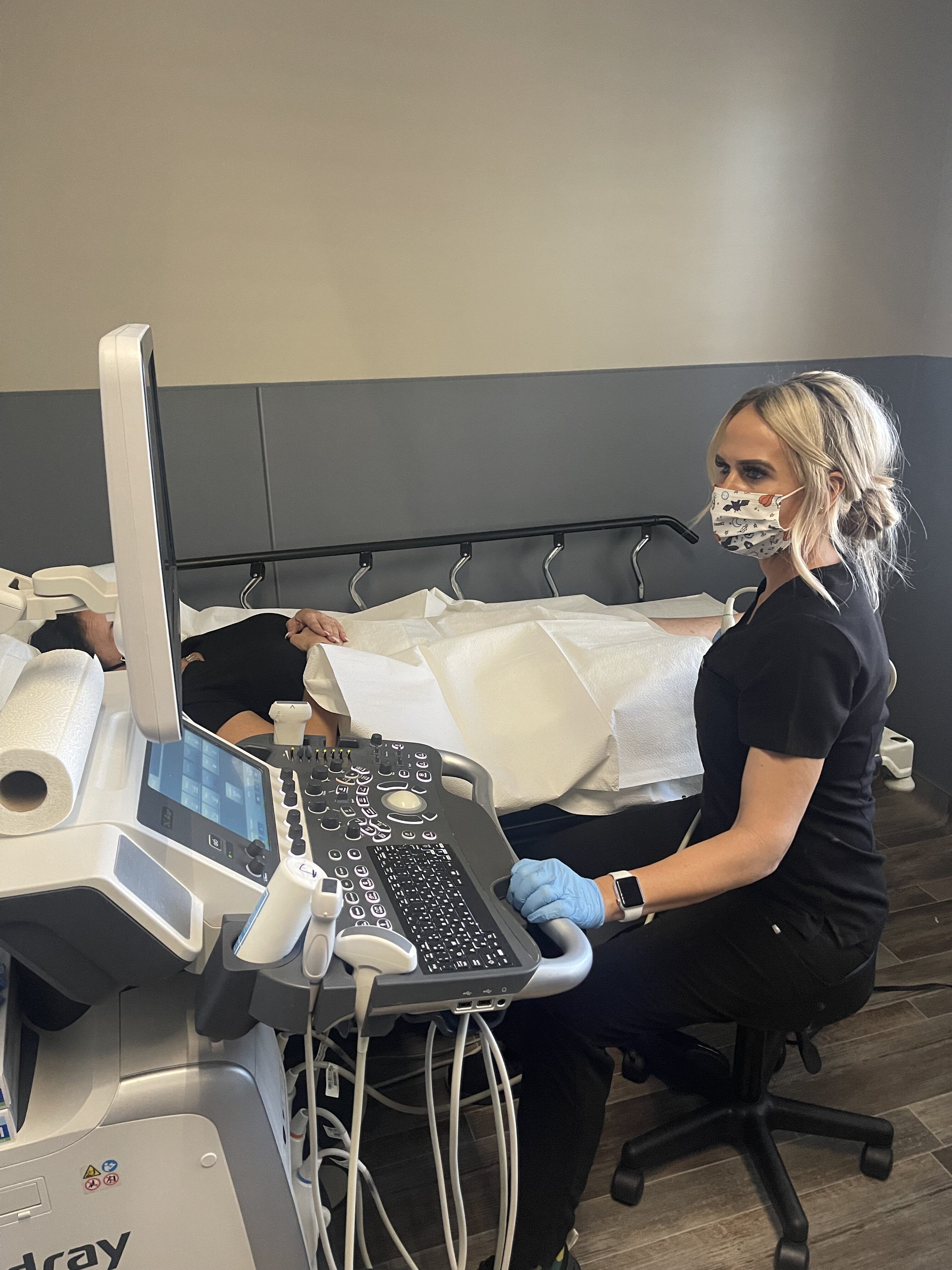 How Ultrasound Works
Our office uses non-invasive diagnostic tests to assess most types of vascular issues. Our thorough, individualized approach allows us to provide the absolute highest quality of patient-centered vascular care, with exceptional outcomes and minimal downtime.
Our vascular lab is conveniently located inside our office, so our patients have the convenience of not having to go to an imaging center or hospital for testing.  Additionally, our staff of experts will guide you through the process making you as comfortable as possible.
If you need to have an ultrasound done, simply broken down, here's how it's done.
Gel is placed directly on the skin.  We then use a small probe called a transducer to move over the area we want to get a better look at.  High-frequency sound waves travel from the probe through the gel and then into the body. The probe is able to collect the sounds that bounce back and then the computer uses those sound waves to create an image.  Thus, we have an ultrasound!
Disclaimer-The contents of the Pinnacle Vein and Vascular Center site, such as text, graphics, images, and other material contained on the PVVC site ("content") are for informational purposes only. The content is not intended to be a substitute for professional medical advice, diagnosis, or treatment. Always seek the advice of your physician or other qualified health provider with any questions you may have regarding a medical condition. Never disregard professional medical advice or delay in seeking it because of something you have read on the Pinnacle Vein and Vascular Center site.