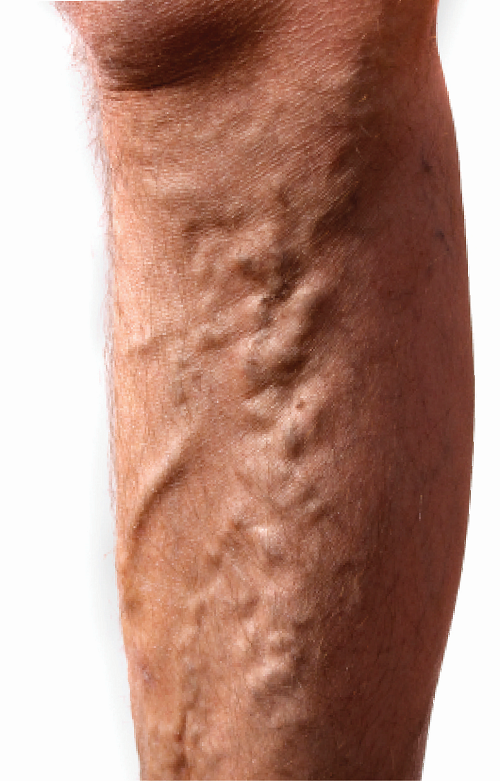 Vein Disease: A Progressive Condition
Vein disease is progressive and is a chronic condition. If it is not treated it can lead to skin damage and pain. There can even be sores that will not heal.
A healthy venous system will allow the blood to go from the leg veins and return to the heart. The superficial veins are called the Great and Small Saphenous veins.  When they are damaged blood is not able to flow back up the legs. This is called reflux. This will increase pressure on the veins.
This will put pressure on the walls of the veins and they will become thin and weak. This will make the veins bulge out. This can lead to pain, swelling, skin ulcers, and burning.
There are three causes of venous diseases:
Genes
Pregnancy
Prolonged times of sitting or standing
Symptoms:
Aching and pain
Ankles that swell
Changes in the color of the skin
Heaviness and itching
Leg cramps
Restless legs
Skin ulcers
Tiredness and fatigue
Throbbing sensations
Diagnosis :
The most common diagnosis is by a physical exam from a board certified vascular surgeon. An ultrasound will most likely be used to find the valves in the veins. This is painless and will determine if there is a varicose vein issue.
Treatment options typically include:
Compression stockings
Endovenous laser treatment
Micro phlebectomy procedure
Radiofrequency ablation
Ultrasound-guided sclerotherapy
Call us if you think you may be experiencing any of the signs or symptoms above.  1.888.553.VEIN(8346)
Disclaimer-The contents of the Pinnacle Vein and Vascular Center site, such as text, graphics, images, and other material contained on the PVVC site ("content") are for informational purposes only. The content is not intended to be a substitute for professional medical advice, diagnosis, or treatment. Always seek the advice of your physician or other qualified health provider with any questions you may have regarding a medical condition. Never disregard professional medical advice or delay in seeking it because of something you have read on the Pinnacle Vein and Vascular Center site.