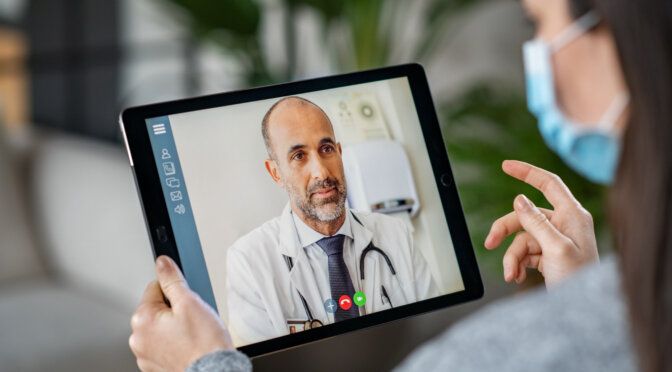 What is Telelmedicine?
Telemedicine, sometimes also referred to as telehealth, has been around a while, but with the coronavirus outbreak it has begun to surge, all for good reason.
Telemedicine allows you, the patient, to virtually discuss and consult about symptoms or issues you may be experiencing with a healthcare provider in real time. This can be done virtually, typically over the phone, smart phone, laptop, tablet or desktop computer (via internet service).
In many cases, you can get questions answered, receive a diagnosis, get suggestions, learn treatment options, get prescriptions filled, conduct follow ups, monitor ongoing medical situations, monitor recoveries and more. With the Covid-19 outbreak – this also allows us to be HIPAA compliant in holding these type of appointments from the safety of your own home.
After discussion with your vein provider, however, they may determine that you need to come in for an ultrasound or a physical visit. In this case, please rest assured that we are taking the utmost precautions in only allowing one patient in the whole office at a time, and fully sanitizing and cleaning, before the next appointment.
We are now conducting full telemedicine appointments. The great part about this is that you don't have to be an existing patient, you can be a brand new patient as well!
The World Health Organization (WHO) defines telemedicine as "healing from a distance." This gives you the freedom to receive treatment without needing to schedule an appointment with your physician or go to their office for medical services. 
To schedule a virtual telemedicine appointment, you can call us at 1.888.553.VEIN(8346) or fill out the form below.