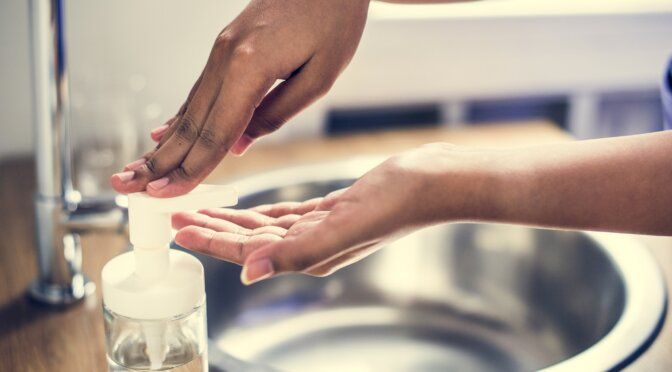 In Office Sanitization Procedures Due to Covid-19
We have always run a very clean and sanitary office, however, due to the Covid-19 Outbreak, we have added extra steps as far as high traffic areas, patient separation and testing to keep our patients, staff and doctors safe.
Currently, all appointments are being held via our NEW telemedicine/telehealth virtual office. While the circumstances surrounding why we started using this system are not great, we do really love the fact that our patients can now talk to our board certified providers, in a virtual doctor's office type setting without having to leave the comfort of their own home.
These telemedicine virtual office visits have fully replaced in office visits, unless one of our providers believes it's necessary for a patient to come into the office for further evaluation. In this case, we are taking every step possible to keep our office sanitized and safe for everyone who enters.
Patient Safety and Separation Procedure:
Upon arrival to our office, you will not need to come into the office to sign in. All patients will sit in their car and our staff will come out to greet you for your scheduled appointment and sign you in.
All patients will come into the physical office building alone, and one at a time. You may bring someone with you, but they must remain in the car and wait for you to be finished.
All patients will be scheduled with a minimum 15 minute break in between each other to properly sanitize the office for the next patient. (see below for our updated sanitization procedures).
In-Office Sanitzation Process:
All patients required to come in physically to our office will be booked at least 15 minutes apart to give us time to fully clean and sanitize the office.
1 patient at a time for the whole office.
All employees will be wearing protective gear, and sanitizing all high traffic-touched surfaces frequently (door handles, counter tops, restrooms etc.)
Hand sanitizer will be available for patient use throughout the office.
If you are not feeling well, you can still schedule a virtual – Telemedicine appointment with us. However, in the case you are feeling sick, please let us know immediately. Here are the signs and symptoms to look for:
If you have traveled outside the United States in the past 30 days
If you have come in contact with someone who has been infected
If you have a fever, dry cough, shortness of breath, fatigue or have lost your sense of taste and smell
If you have any questions or you would like to schedule a telemedicine virtual office visit, please call us at 1.888.553.VEIN (8346).
We are staying here for you, so please, stay home for us!