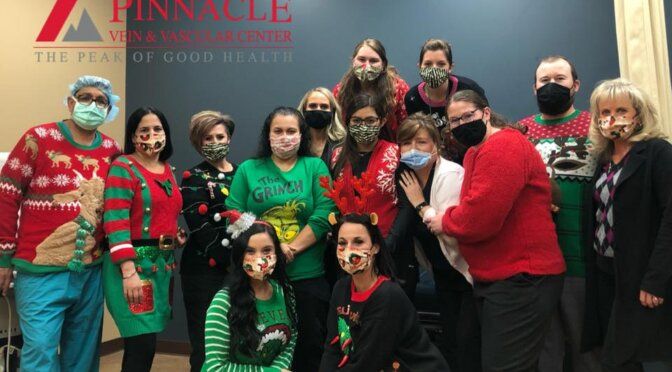 Wishing You a Happy Holiday and Healthy New Year 2021!
We want to wish you a happy and healthy holiday season, from our vascular family to yours!
We look forward to a much better 2021! Our offices will remain safe, with the staff being vaccinated, CDC protocols will still be in place and extreme sanitization efforts are still being practiced.
We want you to know that 2021 will be the year of good health in our office! Take this opportunity for a happier and healthier you! You can always call us to discuss any symptoms you may be experiencing so that we can help guide you on making great decisions for your health in 2021!
Happy Holidays and here's to 2021 being great!