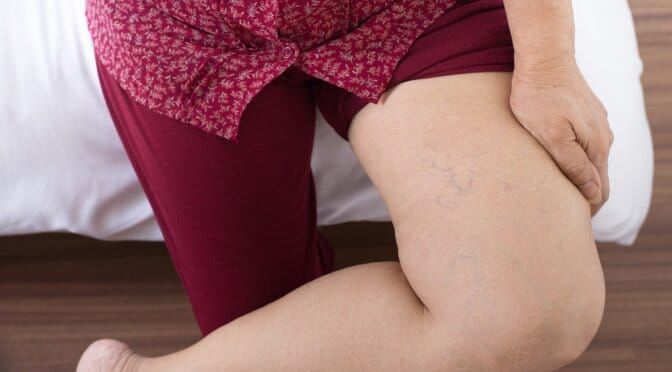 How to Help Get Relief from Varicose Veins
If you are suffering from varicose veins, there are a few methods you can use to help get rid of them and see some relief. A few things to try include:
Elevate the Legs
This can provide immediate relief. Make sure the legs are slightly above your heart. Lie down in bed with a few pillows under your leg or even bring out a footrest to do the same. You should be fine doing this for about 20 minutes at a time.
Stretching and Exercise
Stretching out the calf muscles every few hours and flexing the foot when legroom is a little limited can help relieve the legs. If you work at a job where you need to stand or sit in one spot, keep the knees bent and try to change up positions. Get into a regular exercise routine. Movement can help promote blood circulation which will really help. Start out steady and slow and make sure you get enough hydration.
Take a Cold Shower
When your legs are in pain after a long day at work, take a shower with cold water. These cooler temperatures can help shrink the blood vessels while reducing the swelling in the legs. It can help reduce cramps in the legs too.
Anyone with varicose veins needs to stay away from hot baths or even hot tubs. This heat may feel good temporarily, but it will cause the pain from your varicose veins to get worse.
If you suffer from varicose veins, you can try and follow some of the steps above to give your legs a little relief, or contact us to discuss your issues. We always recommend discussing symptoms with your vascular doctor to prevent worsening issues.
Disclaimer-The contents of the Pinnacle Vein and Vascular Center site, such as text, graphics, images, and other material contained on the PVVC site ("content") are for informational purposes only. The content is not intended to be a substitute for professional medical advice, diagnosis, or treatment. Always seek the advice of your physician or other qualified health provider with any questions you may have regarding a medical condition. Never disregard professional medical advice or delay in seeking it because of something you have read on the Pinnacle Vein and Vascular Center site.