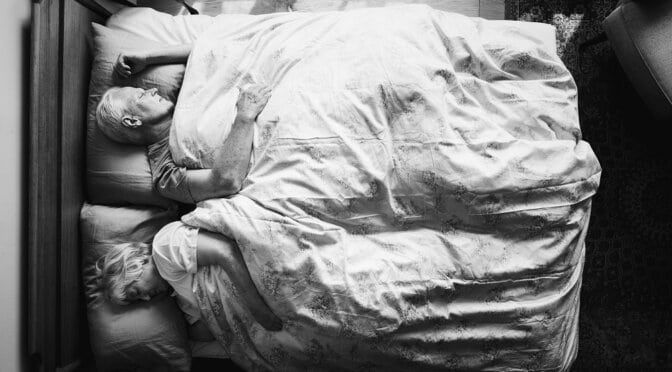 Leg Cramps at Night… Could it be Venous Insufficiency?
Leg cramps are a painful way to find yourself suddenly awake at night. While most people find it as a general annoyance, it could be a symptom of
Many times we will experience these leg cramps and assume that we aren't getting enough potassium or magnesium, or that we are a little dehydrated. If we did a hard workout, then we may assume that our muscles are tired. However, if this happens often, it is likely to be a symptom of venous insufficiency. This means that your blood is not circulating to the lower extremities the way it should.
If you do not treat this condition, you may have to deal with venous ulcers, spider veins, varicose veins and many other complications.
How to Diagnose and Treat
Sometimes a leg cramp is just a cramp and nothing serious to worry about. But when it happens often, then you need to get treatment. The earlier you and your doctor can diagnose this problem, the easier it is to treat and manage.
In the early stages of this, your best treatment options are related to your lifestyle. You may need to avoid sitting or standing still too often, elevate your legs, and exercise often. Weight loss and regular exercise can help too. If you are a smoker, your doctor may recommend you stop. For some more severe cases of this, you may need to use medical interventions.
One thing to remember is that your leg cramping and pain can increase any time the weather gets warmer. This is because the higher temperatures will increase the vasodilation, which means that your veins will expand to hold more blood. This naturally will intensify the pain, and the pressure, you are feeling. 
If you are having leg pain at night, call us to discuss your symptoms, we can help. 1.888.553.VEIN (8346)
Disclaimer-The contents of the Pinnacle Vein and Vascular Center site, such as text, graphics, images, and other material contained on the PVVC site ("content") are for informational purposes only. The content is not intended to be a substitute for professional medical advice, diagnosis, or treatment. Always seek the advice of your physician or other qualified health provider with any questions you may have regarding a medical condition. Never disregard professional medical advice or delay in seeking it because of something you have read on the Pinnacle Vein and Vascular Center site.