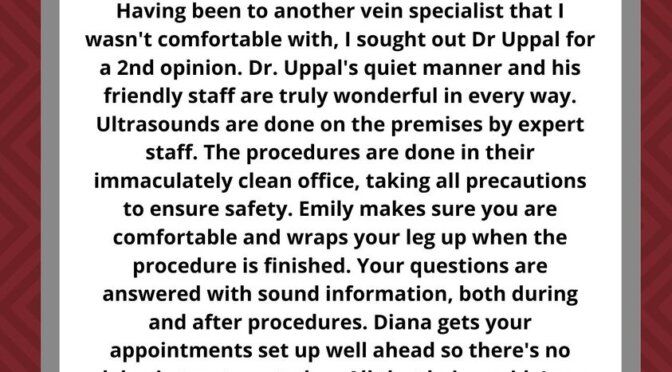 Getting a Second Opinion on Vein Care, Plus a Second Opinion Review!
We are excited to share with you a great patient review we received from a current patient in August of 2020 and talk with you about why getting a second opinion is important.
GETTING A SECOND OPINION IN VEIN CARE
First off if you think you may upset your doctor by getting a second opinion, don't! It's all part of the profession. Getting a second opinion for your vein care is important.
Second, often times, many offices have much more advanced technologies and have the capabilities of handling your case much better than others. In our case, we get many second opinions that come into our office that are much more complex cases overall.
Third, it's highly recommended you find a doctor board certified in vein and vascular surgery, vs a general surgeon. Vascular surgeons have elite training in the field of vein and vascular issues specifically.
Lastly, it's always good to hear what another opinion on you body and health is. Our expertly trained staff and doctors are more than happy to schedule you for a second opinion for your symptoms and issues.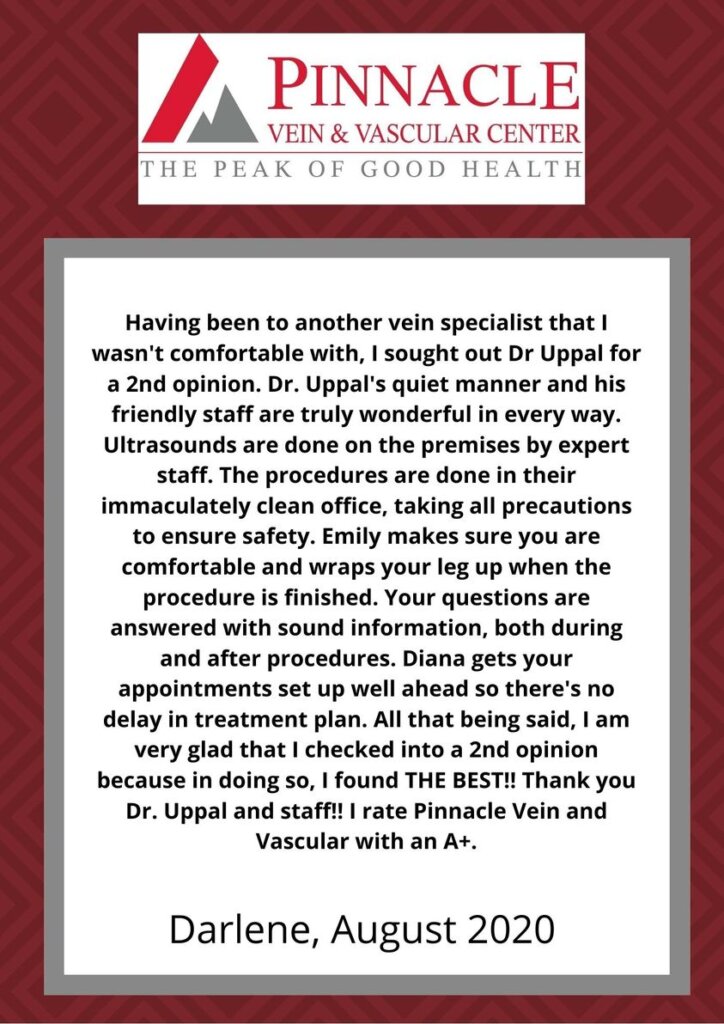 Disclaimer-The contents of the Pinnacle Vein and Vascular Center site, such as text, graphics, images, and other material contained on the PVVC site ("content") are for informational purposes only. The content is not intended to be a substitute for professional medical advice, diagnosis, or treatment. Always seek the advice of your physician or other qualified health provider with any questions you may have regarding a medical condition. Never disregard professional medical advice or delay in seeking it because of something you have read on the Pinnacle Vein and Vascular Center site.