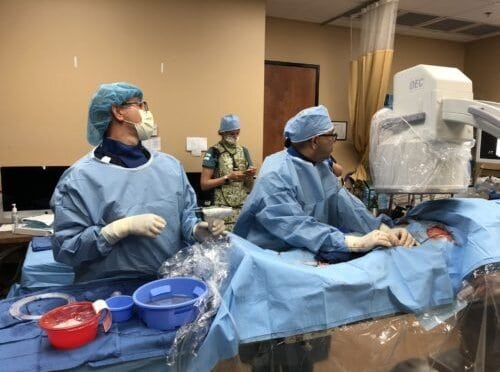 BREAKING: Dr. Baljeet Uppal is the First Doctor to Use New Technology, the Rotarex S Device in Successfully Treating a Patient with Chronic Occlusive Peripheral Disease
BREAKING NEWS: Dr. Baljeet Uppal of Pinnacle Vein and Vascular Center in Sun City, AZ was the very first physician to treat US patient with the new Rotarex S on March 20, 2020. This breakthrough is huge and a great advancement for the treatment of vein and vascular care.
The Rotarex S is a device launched by Straub Medical designed to treat patients with occulsive peripheral vascular disease (OPVD).
According to Straub Medical, "the Rotarex S is a hybrid device that removes both atheroma and thrombus at the same time, which the company describes as the "MATH" process: mechanical atherectomy plus thrombectomy. Use of the device is not restricted by the nature of the occluding material, nor by the length of the occlusion, noted the company."
OCVD is more common within the older generation because it typically results from artherosclerosis, which is plaque build up within the wall of a blood vessel. It commonly builds up in the arteries of the legs and can cause sudden blockages of the arteries.
When speaking about this amazing accomplishment, Dr. Uppal remarked "The Rotarex S device performed flawlessly in opening the occlusion and restoring flow. It was simple to operate with a relatively short procedure time and no complications. The patient was able to go home just a few hours after the intervention."
The doctor also stated about the experience; "In a field crowded by atherectomy devices, Rotarex S provides revascularisation of the lower extremities in virtually all lesion types, be it thrombus, soft or calcified plaque. In the process it has minimised distal embolisation. I see it becoming our tool of choice in the coming times."
The first treatment using this device was performed in March of 2020, on a Sun City Arizona patient, who was 70 years of age, and had a 5-cm long, calcified, chronic total occlusion of the popliteal artery. The patient is currently doing very well after this successful procedure.
The Straub Medical Group CEO, Gido Karges said after the procedure "I am proud we finally can bring this proven technology to the USA. It is safe, fast, and produces reliable and lasting results. While we do not have specific US data in that regard yet, we expect it to have a positive effect on overall treatment cost and thus US OPVD health economics, too."
Karges added "Clinically proven in terms of safety, efficacy and clinical success, this multifunctional tool from Switzerland is sure to be welcomed by US physicians to increase their versatility and efficiency when treating their patients."
After this successful procedure, we will likely see many more just like it in our Pinnacle Vein and Vascular Offices.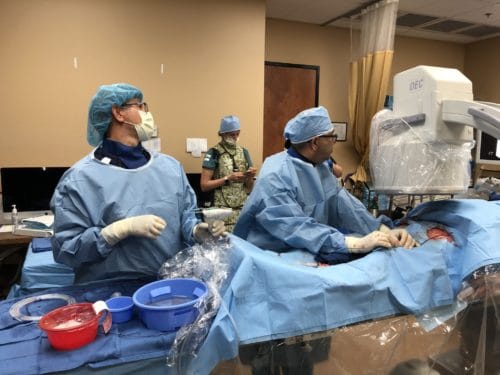 Other sources:
https://evtoday.com/news/straub-medical-launches-the-rotarex-s-atherectomy-device-in-the-united-states?c4src=home