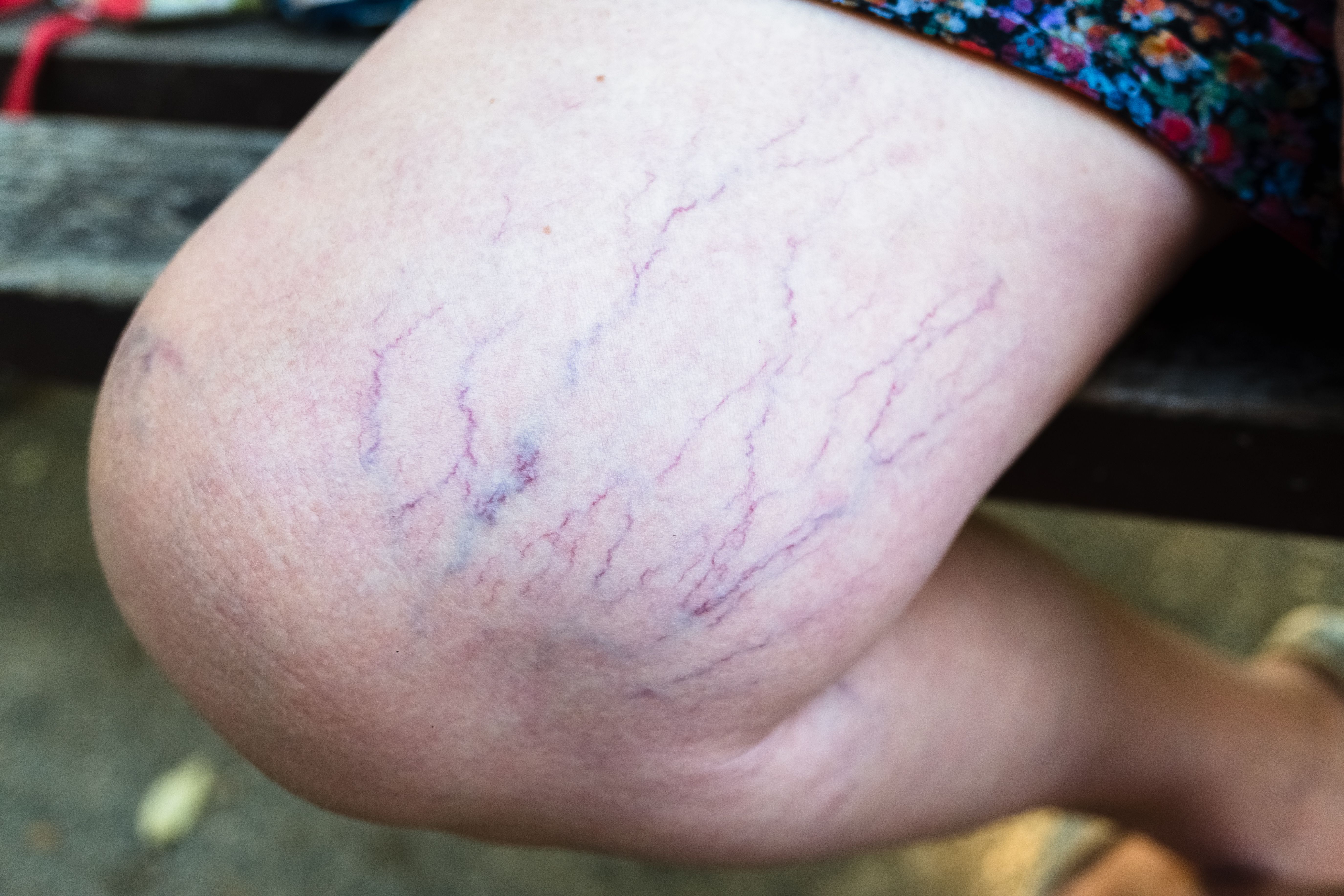 Top 7 Symptoms of Spider Veins
Spider veins for many can be very unsightly, however many who experience spider veins can have larger issues and symptoms.  Here are the top 7 symptoms most people experience from spider veins:
Aching or Throbbing – Feel a constant dull ache or throbbing in the affected area
Swelling – Sometimes this is also accompanied by the fact you have been sitting or standing all day
Cramping – This can occur at anytime but it's most often when you have been sitting or standing for long periods of time
Burning sensation – feeling heat or burning in the area the spider veins are located
Skin discoloration – The affected area will often look red or purple, which will stand out against your normal skin
Pain – Typically a dull throbbing pain is associated with spider veins that can get worse a certain times of the day or night
Itching – Discomfort can often lead to the area feeling very itchy and annoying
If you think you may be experiencing spider veins, please all our office for a free visual vein screening.
Disclaimer-The contents of the Pinnacle Vein and Vascular Center site, such as text, graphics, images, and other material contained on the PVVC site ("content") are for informational purposes only. The content is not intended to be a substitute for professional medical advice, diagnosis, or treatment. Always seek the advice of your physician or other qualified health provider with any questions you may have regarding a medical condition. Never disregard professional medical advice or delay in seeking it because of something you have read on the Pinnacle Vein and Vascular Center site.