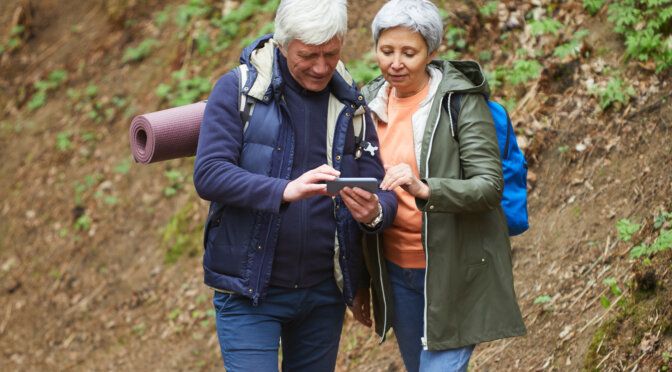 Tips to Help Lower Your Blood Pressure
Dropping your blood pressure by up to 20-points may be possible if you opt to get back in shape by taking into consideration the following favorable tips.
1. Take a Daily Three Ten-Minute Moderate or Brisk Walks
Over the years, several studies have indicated that exercise can lower blood pressure by diminishing blood vessel rigidness. This results in a more fluent blood flow. This effect is present while exercising, but it is more significant right after exercising.
Furthermore, breaking your daily exercise routine into several sessions can be of great aid to combat high-blood pressure. A recent study showcases that three ten-minute walks every day is more effective in preventing blood pressure spikes in the near future than a daily one 30-minute trek.
2. Undertake Thirty-Minute Daily Sessions of Stationary Cycling/Regular Biking, or Three Ten-Minute Sessions of Cycling
The reasoning that accompanies the aforementioned tip goes hand-in-hand with this tip, as well.
3. Awaken Your Muscle Power by Hiking
A great level of fitness can be achieved with hiking due to the muscle power that it requires. It has been noted that this type of physical activity can help lower blood pressure by up to ten-points!
4. Discover Pedal Pushing or Desk Treadmilling
In a study, blood pressure readings were found to be more optimal when participants ambled along at one-mile-per-hour at desk-based treadmills for a minimum of ten-minutes each hour, or pedaled stationary bikes every hour for a minimum of ten-minutes.
5. Undertake Weight Training or Lifting
Research indicates that blood pressure can also be reduced by conducting weight lifting or training. Strength training can temporarily raise blood pressure levels. Nevertheless, it can aid in one's overall fitness when there is consistency, which in turn improves blood pressure levels.
6. Go for a Swim
A recent study reveals that swimming can control blood pressure in individuals who are 60 years of age or older. Over a 12-week period, participants of this study were able to work their way to swimming 45-minutes at a time. At the end of this study, the participants had a systolic blood pressure reduction that averaged nine points.
Put a Tip to the Test . . . Today!
Lowering your blood pressure can be easily achieved if you take any of the above tips into account every day. Go ahead and put one to the test . . . today! 
Disclaimer-The contents of the Pinnacle Vein and Vascular Center site, such as text, graphics, images, and other material contained on the PVVC site ("content") are for informational purposes only. The content is not intended to be a substitute for professional medical advice, diagnosis, or treatment. Always seek the advice of your physician or other qualified health provider with any questions you may have regarding a medical condition. Never disregard professional medical advice or delay in seeking it because of something you have read on the Pinnacle Vein and Vascular Center site.